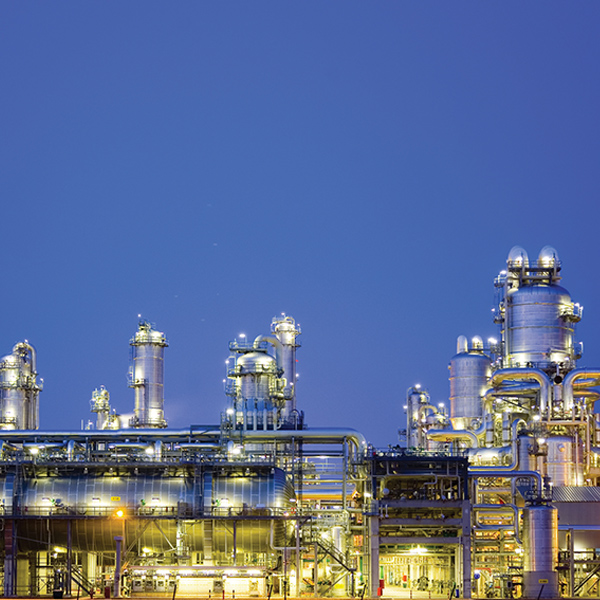 CHEMISTRY
Meca-Inox, a leader in ball valves, has developed a range for the chemical industry, from basic chemicals to fine chemicals through the specialty chemicals.
Flanged ball valves and 3-piece ball valves, manual or actuated, are used on chemical process development of large polymers (poly ethylene, ethylene oxide, ethylene amine …).
These products meet the new requirements of the Fire Safety Standard ISO 10497 on the fire performance. Otherwise they are Chartered TA-Luft (fugitive emissions) and in accordance with ATEX 94/9/EC (Explosive Atmosphere)
Downstream, in specialty chemicals, Meca-Inox offers solutions:
:: The retention on the lines of paints and resins is minimized by the use of flush valve.
:: Retention of storage tank is solved by the use of tank bottom valve.
:: Corrosion caused by chlorinated acids, sulfuric acids or nitric acid, is neutralized through the use of valves in exotic materials.
:: The control of temperature, pressure, pH, levels, is achieved by gradual adjustment of the flow control valve with its opening of V-ball.
:: The locking of the valves in case of bleeding can be avoided by using a steam-jacketed ball valves that keeps the product temperature.
:: Sealing up to 320°C is guaranteed by loaded PEEK seats on the high temperature valves.
:: Quality control of products during their development is facilitated and secure by the use of sampling ball valve.
:: Contamination of mixing products are avoided by valves with cavity filters.
Sectors
Plastic Synthesis, Fertiliser Production, Paint Chemistry, Perfumes… since more than 50 years.

Specifications
VALVES FOR STRONG ACIDS
GAS TIGHTNESS 10-8 MBAR/L.S-1
ADR/RID 2017 – EN14432 VALVES
HIGH-RELIABILITY ISOLATION VALVES