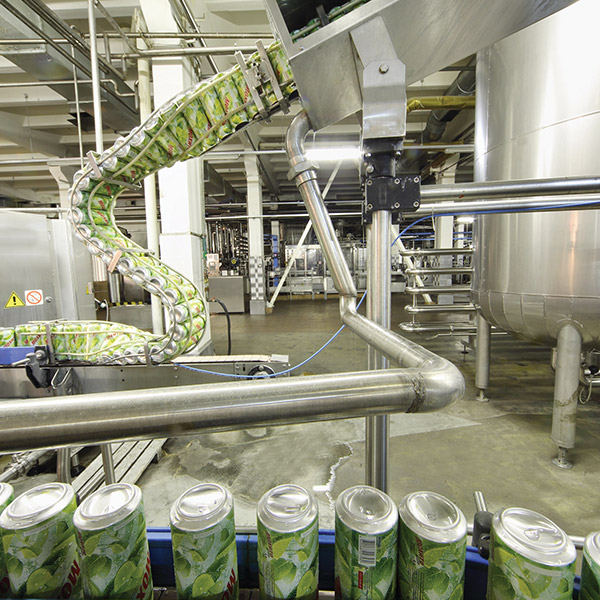 FOOD INDUSTRY
Meca-Inox, a leader in ball valves, has developed a range for the food industry from crude to finished products.
Our 3-piece ball valves, manual or actuated, are used on many utilities (Water, steam, air, caustic soda, …) involved in the process of rinsing, drying, cleaning. They are also found on the storage, mixing lines and transfers of products not subject to bacterial growth.
For these applications, Meca-Inox offers solutions:
:: The product recovery and cleaning of pipes require the passage of pig that can flow through our piggable valves.
:: Retention of storage tank is solved by the use of tank bottom valve.
:: The locking of the valves in case of bleeding can be avoided by using a steam-jacketed ball valves that keeps the product temperature.
:: Quality control of products during their development is facilitated and secure by the use of sampling valve.
:: The control of temperature, pressure, pH, levels, is achieved by gradual adjustment of the flow control valve with its opening of V-ball.
:: Stagnant viscous coating agents is limited by the use of valves with cavity filters.
:: We respond to the standardization of stainless steel equipment featuring valves fitted with stainless steel pneumatic actuator.
Sectors
Sodas, Brewery, Sugar, Oil, Chocolate, Flavours… since more than 35 years.

Specifications
FDA & CE1935 MATERIALS
FULL COMPONENTS TRACEABILITY
GAS, STEAM, LIQUID & POWDER
STEAM JACKET VALVES